Jenna G
Words to describe Ryan Sullivan: Divine, Ironlike, uncommon, passionate, and realistic. Over the last few years I have grown into a beautiful human being and by knowing somebody like Ryan, he had a major impact on which I grew into today. When I was in my teen years I was uninspired, lost, a follower and simply having fun. I did not take care of my health too much, always eating late, fried foods, consuming myself into calories that made me feel very weak and miserable. Besides the eating habits, I did not feel worthy as a person on top of it. I knew I had a special something inside of me and the one person to help break the chains of my suffering was Ryan, when he decided to work with me to better my life in a healthy positive way, something sparked inside of me. There are over 6,840,507,000 in this world and sometimes only one can make a difference, and that person was Ryan. He will not stop until he completes a task, but the rare thing about him? He will break down every element in that task to do just that. He sits down in his working lab and creates miracles. I have seen it with my own eyes and I simply am fascinated by how one human being living on a small Island can co-exist to be a genius such as Ryan. After I had worked with him on dieting and working out the right way, my life had changed for the better. I became the person I was always meant to be by the push of one person who saw something great in me. I am grateful to call Ryan Sullivan my trainer, life coach, and most of all, my friend.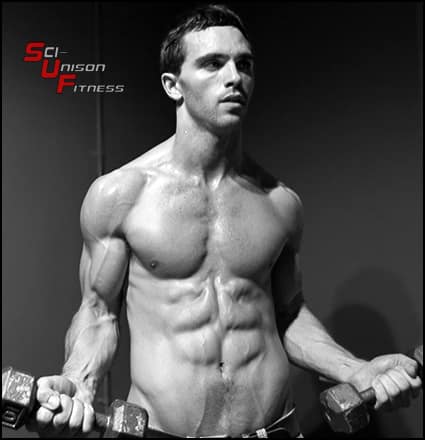 Chris S
I was referred to Ryan Sullivan/Sci-Unison Fitness by my good friend Cody Wyer, who I believe was Ryan's first client. Having seen the transformation that Cody had gone through assisted by Ryan, I was more than impressed and made a point of scheduling an appointment with Ryan. I went to him with a specific set of goals I wanted to accomplish by the end of our program. I told him what I thought was lacking as did he and by the end of our first meeting I felt comfortable enough to put all my trust in him. One word I would have to use to describe Ryan and Sci-Unison Fitness: Professional. This is not a guy who just goes around calling himself a personal trainer and has nothing to back it up; his business is run hands on and this couldn't be more satisfying to me as a customer. Before working with Ryan, I had only been working out for about a year and a half consistently. Although I had seen results, or should I say I had lost weight, during that year and a half thanks to what I had dubbed the "tuna diet" (which consisted of eating probably 3 cans of tuna per day with a piece of fruit… unhealthy weight loss), Ryan's workouts complimented by his food breakdowns were the key to my success. After reading his very well written "E-Book", a vast amount of knowledge compiled about working out working hand in hand with eating correctly, I set out on my mission, gaining 15 pounds of mass before dropping down 20 lbs. to the leanest I've ever been at 160 flat. I laugh at people now when they say, "Oh, I'll just cut out all my carbs and eat nothing but protein" or the idea of working out multiple times a day (overtraining), when I, for a more than affordable rate, now have all the tools I need to maintain a healthy diet year round alongside putting on size and keeping a "shredded" look. I highly recommend Ryan Sullivan and Sci-Unison Fintess to anyone looking to get into shape the right way.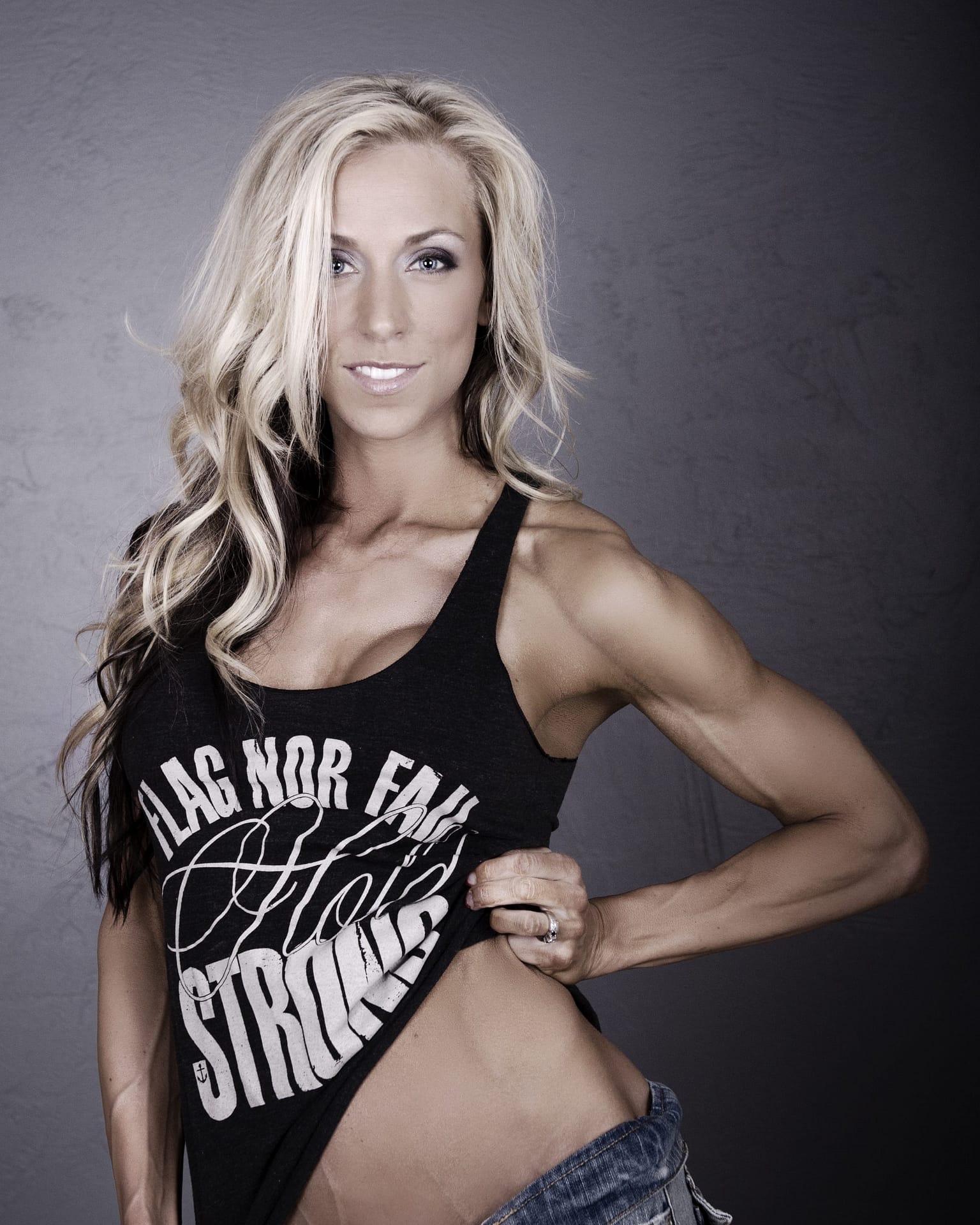 Liz Jackson
I was already in good shape but Ryan helped me take it over the edge with his total body program, the Frequency Focus Physique !! The workout charts and nutrition guidelines were easy to understand and to follow! The videos sealed the deal if I had any question on exercise form or nutrition breakdowns. Thank you Ryan!! Sci-Unison Fitness is the BEST!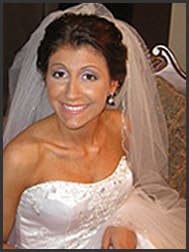 Liz Carbone-Meslin
I followed the "Sci-unison Fitness Program" for a little over 8 months. My goal was not to lose weight-but to tone up for my wedding and to get into better eating habits. I have always been a big fan of carbs, but never knew how to balance them out. Ryan taught me how to balance out carbs and protein and gave me the perfect individualized fitness plans. Ryan was always there to answer questions, give advice and new plans were always ready in a timely fashion. Since I started I have only dropped about 3 pounds; however, I toned my stomach, shrunk my "love handles" and now I have biceps. For the first time in my life I'm stronger and more fit. Ryan is a great trainer and nutrition consultant. He has great knowledge in these areas and will answer all of your questions. I recommend this program to anyone; especially women or girls who want to tone up and balance out their diet. I promise you-if you follow it you will see results!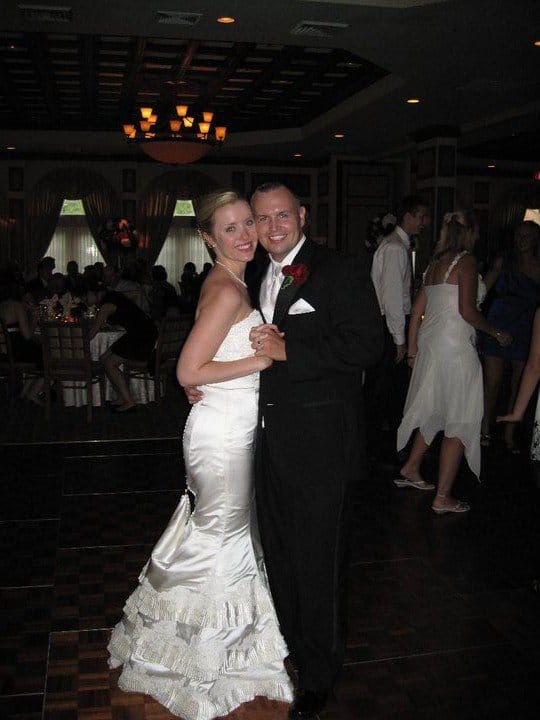 Daniel and Heather Shook
We would like to thank Sci-Unison Fitness once again for getting us in the best shape of our lives for our wedding day. We have never looked better and for a day where the pictures last a lifetime this means a lot. Your hard work, dedication, motivation and guidance over the 16 weeks made it easy. The workout out plans were challenging keeping us from getting stagnate in the gym, and taking us to the next level. The nutrition plans were flexible, easy to follow, and not boring making it easy to diet. We both got nothing but compliments on how good we looked, and we owe it all to Sci-Unison Fitness. We both looking forward in working with you on our next transformations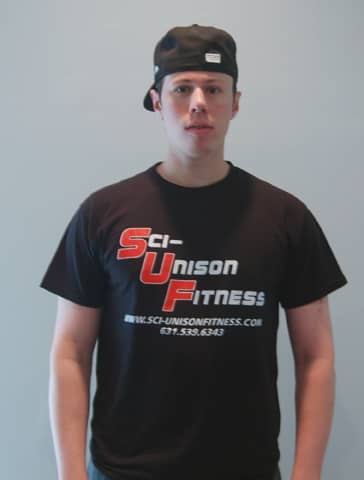 Brian P
Ryan Sullivan helped me pack on 50 pounds of lean muscle mass. I was never into weight lifting, nutrition or fitness but I wanted to make a change with my life. He is a long time friend and I have seen his business grow from day 1. I decided to put his expertise to use and have him train me. It turned out to be the best decision of my life. I stand behind Ryan Sullivan and his Sci-Unison Fitness 110%.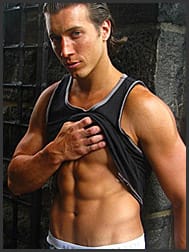 James K
I've Tried all those magazine diets, and get huge quick products that you always come across and they weren't giving me the results i was looking for. This is when I started researching and at the same time a friend told me about Sci-Unison Fitness. Being in the modeling business I knew I needed a certain type of look and I wanted to gain fitness knowledge so I explained to Ryan what I was looking to do and he was more than helpful. After weeks of being told specific nutrition and workouts my body started reacting. I began getting very lean, tight and chiseled going from about 14% body fat to about 7%. Sci-Unison Fitness gave me valuable knowledge and opened up doors for me to a whole new fitness world.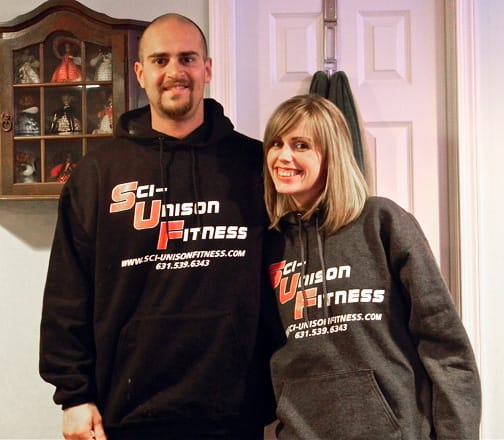 Jason S
Since probably elementary school I've always been overweight and more recently, borderline obese. I guess in my own denial I chalked it up to being "husky" or "thick", when really I was just plain old fat. I've always had memberships to gyms and have been working out since I was my teens, but my workout routines were never structured well and thus, not very effective along with the fact that I would probably take a trip through taco bell's drive through after the gym. I saw the Sci-unison logo on some pictures of friends of mine who body build and checked out his website. I probably spent a few hours checking out the videos, pics, and testimonials, and became really interested. Since Ryan and I went to the same high school, and a lot of his clients were people I went to school with, I was quite optimistic and curious about his programs (especially after seeing the results my friends got). I started off just joining the site and downloading the E-book, which is a godsend in itself. After reading it and applying some of his dieting techniques I dropped 10 lbs fast. I signed up for an 8 month program and the results shocked a lot of people including myself. His entire system is incredible. The workouts routines were great. I never got bored of anything and always felt challenged and always was looking forward to what the next batch of routines would be. I didn't actually have him set me up with meal plans, but I constructed them according to what he wrote in his E-book, but whenever I had a question they were answered promptly and he would point me in the right direction when I was confused. The Sci-unison system is impeccable and I highly recommend you enroll in a program and get a body you can't stop starring at in the mirror before you get in the shower. If you're dedicated, motivated, and willing to work hard, Sci-unison is a flawless system for achieving any fitness and appearance goals.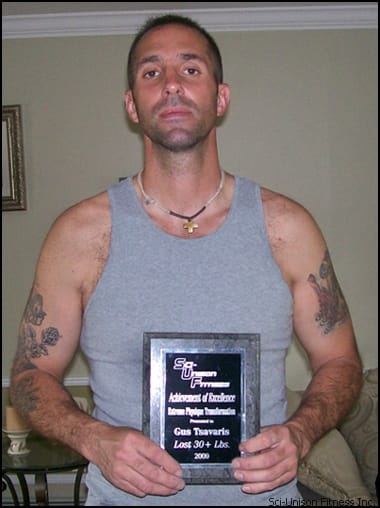 Gus T
I have been working out for years with little results. Then I met Ryan with Sci-Unison Fitness. I trusted him in writing a diet and workout program to fit my schedule that would give positive results. I've been following the program for about 5 months and i have lost 30+ pounds. Now when I go to the gym I feel like I'm not wasting my time. Ryan showed me what I need to build mass and lose fat. He is always there to answer any questions I have.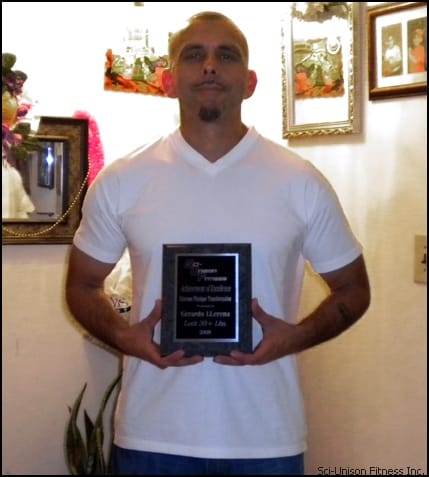 Gerardo L.
Before sci-unison fitness I had no idea what I was doing. I was clueless both in the gym and in the kitchen. I was seeing little to no results and going to the gym was becoming a chore. Ryan Sullivan outlined a nutrition plan which was easy to follow and a weight training program that always kept me motivated in the gym. Now it feels great to go to the gym with a plan and with what Ryan has taught me about proper nutrition and weight training I know I could never go backwards again.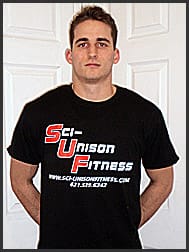 Joe C
Ryan helped me put on 25 pound of mass through my 5 month mass gaining program. I used to have hardly no inspiration to go to the gym, unti I made a commitment to myself to change myself. I found out about Sci-Unison Fitness and was very impressed with his program. I took this to the test and made my commitment. Now that I am 26 pounds heavier and I look back at my old self and know that this program was the change that I needed in my life. Ryan gives you the tools to guide you and you use them. I am now in top physical shape. I back Ryan and Sci-Unison Fitness 100% and recommend this to anyone that wants to make a change. Sci-Unison Fitness all the way.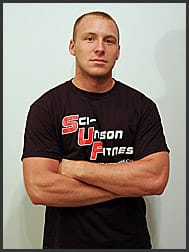 Nicholas C
Prior to my experience with Sci-Unison I was completely naive to the correct way of dieting and gym training. With Ryans guidance throughout my 6 month program I learned how to diet and eat the correct way while sustaining fat loss and muscle growth. Rather the just be a trainer, Ryan took the steps to becoming a friend and a teacher who helped motivate me to reach my goal and maintain it even when times got hard. What I've learned in these past 6 months is that you can change the way you want to look, you just need dedication, determination and discipline. Ryan is a teacher and a motivator and everything I gained from this experience will stay with me for a life time.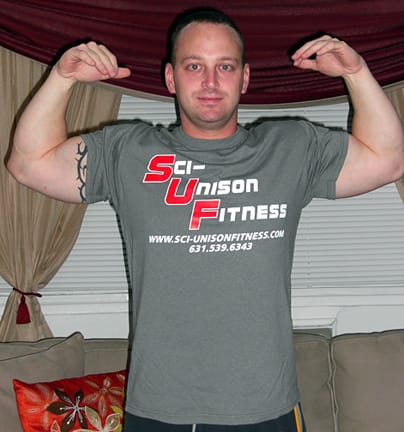 Mike P
John G
I had been working out for over 5 years, I wish I would have known then what I learned from Ryan Sullivan and Sci-Unison Fitness. Not only did learn what and why I was eating, I was given advanced training techniques to bring my workout to the next level and really break those plateaus. I gained more in the 12 weeks at Sci-Unison Fitness that I have since the day I touched a weight in a gym. I highly recommend Ryan Sullivan to anyone dedicated to reaching their goals.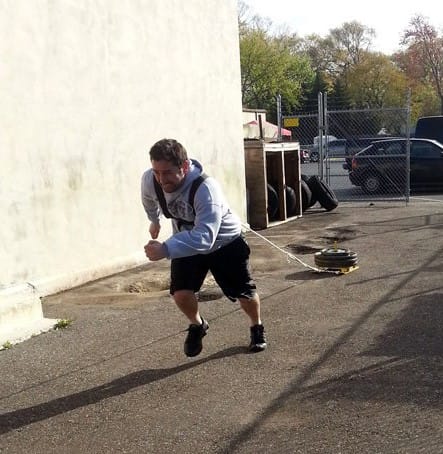 Richard C
Since joining Sci-Unison Fitness, I've lost weight, built muscle, gained confidence and learned how to efficiently run my body. Before I joined I would spend hours a week at the gym, but I really didn't have a plan and I wasn't confident that what i was doing would yield the results that i wanted. After meeting with Ryan I was confident that if I followed the plan he set for me that I would get the results I was looking for. Throughout the time i was training, Ryan was always available to answer any questions I had. He took the time to make sure I understood what i was doing and why. For me, education is the principal component of Sci-Unison Fitness and Ryan is a great teacher. The education I received I will have for the rest of my life. The methods of Sci-Unison Fitness helped me change my life and will continue to be an asset for me moving forward. Thanks SUF !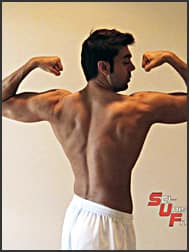 Adnan K
"I have been lifting for a few years now and had done pretty extensive research on nutrition/training on my own. But despite of working diligently and my knowledge from the books, internet, and magazines, and trainers from our gym, I wasn't getting the results I wanted. My expectations were high and I was not ready to believe that my body simply doesn't have the potential. When I came across Ryan I was skeptical at first but also anxious to try something different. Ryan was extremely responsive from day one. He understood and heard my goals/issues. He answered all my questions patiently and accurately. We set clear expectations on what we expect from each other and a clear path on how to accomplish that. After working with him for just a few months I started to see many different changes in my body without any supplementation. But I was still skeptical about my fatloss goals. Ryan encouraged me and kept me on the program. My biggest transformation started to happen in the third month when he further tuned my diet and program. Honestly, 3 months later I took my progress pictures and was literally shocked to see how far I have come. I looked not only leaner, but bigger! Yes, bigger in pictures because my muscles were more defined. Switching to smaller clothes was a mental challenge and hard to accept. But once I got used to my new body and the results in pictures, I started to believe in the program more and more. I have never written testimonials for anyone but for this guy and his program, I feel compelled to write one. He is that good. He cares for your progress, puts effort into it, and is professional all the way. My gradual transformation not only boost my confidence, but also made me believe in myself that I can do anything if I have support, guidance, and the will to do it. Believe it or not, I showed my pictures to a friend and he could not believe it was me. That's when I knew I had achieved something significant. It's when others start to ask you then you know you have accomplished something. In my opinion Ryan and his Sci-Unison program is the best I've come across thus far. I plan to continue to work with him because I love the results and take my body to the next level in the upcoming year."
Lydia S.
I started with Sci-unisonFitness last September. Ryan offered unlimited assistance. He would get random emails with questions about foods or products; he would quickly get back to me with a response. I came to Sci-unisonFitness to lose some weight and firm up before my wedding. Ryan taught me how to eat, when to eat and stressed the importance of portion sizes. He guided me when I got frustrated and helped me get started. This soon became part of my daily life and became easy to keep up with. I soon saw the weight come off and so did others.
"I am grateful to call Ryan Sullivan my trainer, life coach, and most of all, my friend."
"I highly recommend Ryan Sullivan and Sci-Unison Fintess to anyone looking to get into shape the right way."
"The workout charts and nutrition guidelines were easy to understand and to follow! The videos sealed the deal"
"I recommend this program to anyone; especially women or girls who want to tone up and balance out their diet"
It's always nice to hear about how our system has improved our clients lives. Even if it's short and sweet, the feedback helps us tweak our system. 
"The recipes are incredible! They are quick and easy with the macros broken down"