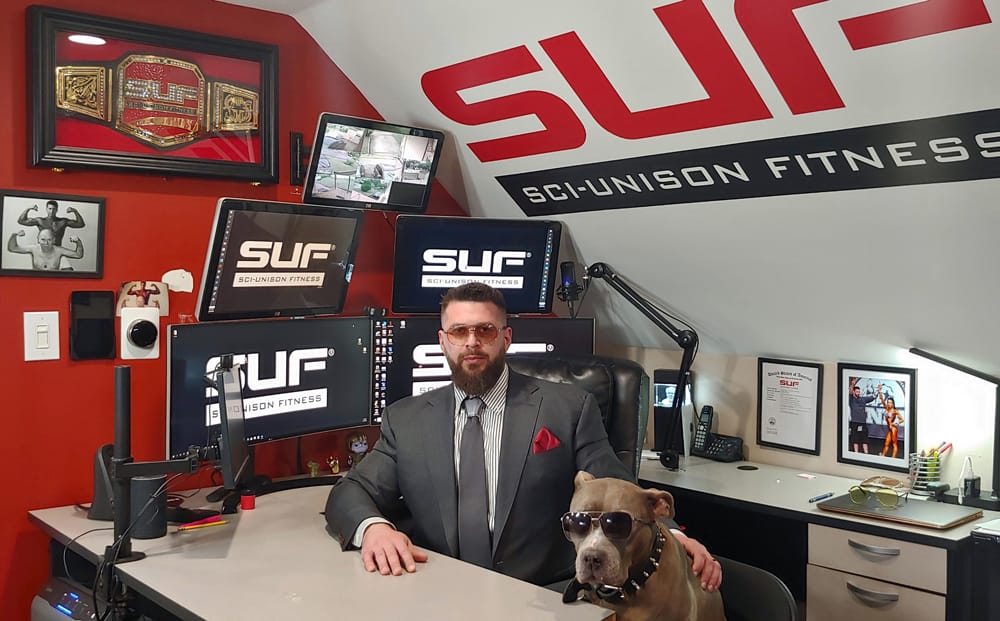 Ryan Sullivan is a certified Long Island Personal Trainer currently providing services to the Long Island area including Nassua and Suffolk County and as an online personal trainer for clients nationwide.
Services can easily be provided to locals as well as people all across the globe. The limitless power and potential of the internet and technology make this all possible. Sci-Unison Fitness embraces this potential in order to spread it's principles, fundamentals, and evolving knowledge base to the world.
If its progress and results that you seek, Sci-Unison Fitness will deliver. Learn to INVEST IN YOURSELF. The services provided range from in-gym personal training or personalized online training and nutrition programs geared for the individual; all the way up to corporate wellness programs designed for small to mid sized companies.
I was always the heavy kid growing up. The thought of taking my shirt off in front of anyone would give me severe anxiety. There were no beach days or pools parties in my early years. I had always worked out hard, maybe not as smart as I do now, but the effort was there. I started to realize that there were severe problems with my eating habits and I decided to make a change. I quit smoking cigarettes and eating like a slob. I wanted to make a change to my health and my appearance.
Obviously weight training, so I wont elaborate on that. I enjoy spending time with my 3 dogs Jade, Kho, and Rogue. I absolutely love these girls. I also enjoy reading alot, non fiction books though, unless its a comic book. Men's fashion, building and working with computers, and Marvel comics and movies are some of the other things that I enjoy.
Favorite Natural Bodybuilders:
Ben Tenessen and Brian Whitacre
When people ask what I do for a living, saying that I am a personal trainer doesn't begin to express or demonstrate the passion I have for the fitness industry. The title of personal trainer does not capture the effort and personal touch that I provide to each client. I am not here to blend in or be part of the norm. I am here to revolutionize the position of "personal trainer."
Personal trainers are a dime a dozen these days. What I do and offer is at a much higher level. I am in the business of changing, building, and mastering the human physique; internally and externally. I am in the business of changing peoples lives. I am the "Physique Technician".
take the first step. SUF will do the rest.