DON'T OVER-TRAIN SO YOU CAN UNDER-DIET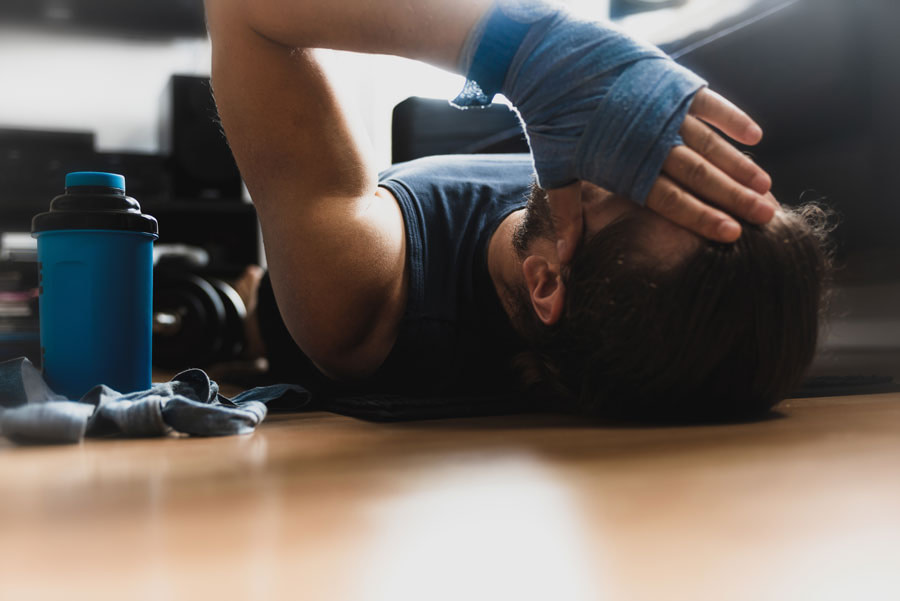 DON'T OVER-TRAIN just so you can UNDER-DIET
Given the nature of my business and my profession people are always eager to explain their training and cardio routines to me. All too often I get those who elaborate on the endless hours they put in at the gym weight training and doing cardio. They then go on to explain how they religiously
 go to the gym 6 – 7 days per week. I usually say nothing or make no expressions as people say all this because I dont want them to change what they were going to say based off my reactions. Once all is said and done, the person usually looks to me for approval in regards to their routine and attack plan.
The fact of the matter is I DON'T approve of their approach. Spending hours upon hours in the gym almost every day will lead to and over trained state (for a natural athlete). Once your body enters this state your results will be hindered severely and may even be negated. Which brings me to my point. DON'T OVER-TRAIN just so you can UNDER-DIET. I dont spend countless hours in the gym 6 – 7 days a week and I can always get down to low single digit body fat levels. How ? Because I focus on my diet and make sure my nutrition plan is sound. My training is always very intense and hard, but I never over train just so I can be lax on my diet.
Once again…. DON'T OVER-TRAIN just so you can UNDER-DIET
Treat the body like a race car. You want to push the redline, but over-rev the engine and it will blow.
What OUR clients
Are Saying
"Sci-Unison Fitness is not just a diet program, it is a path away from a sedentary lifestyle. Ryan Sullivan and his Sci-Unison methods have turned me from a fitness enthusiast into a bodybuilding champion. While many of you may not have the same goals as I have, I can assure you that his methods and expertise apply to all aspects within the fitness realm. I Back Sci-Unison Fitness 100%"
"After a few attempts of trying to compete with no real knowledge on how to really prep and peak for a competition,Ryan Sullivan offered to take me under his wing as a client and I jumped on it…..All through out the process he was there to answer any questions I may of had about anything…He introduced me to a new way of dieting which was designed just for me…he is very knowledgeable in all areas dieting,supplements,and training…he's serious about his craft and the bottom line is he produces results!!!I'm very grateful to have him as a coach and a friend"….
I was already in good shape but Ryan helped me take it over the edge with his total body program, the Frequency Focus Physique !! The workout charts and nutrition guidelines were easy to understand and to follow! The videos sealed the deal if I had any question on exercise form or nutrition breakdowns.

Thank you Ryan!! Sci-Unison Fitness is the BEST!